Blocked Drains Service In Brixton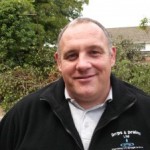 Blocked drains in and and surrounding Brixton SW9 cleared for a fixed price 0791 7852384 Chris.
We have been unblocking blocked drains in Brixton SW9 for over 28 years.
We also unblock drains in Dulwich / Streatham / Peckham /Camberwell / Forest Hill / West Norwood at no extra charge.
We have both been unblocking blocked drains all of our working life's and over those years we have both built up all the drainage tools and machinery for every type of blockage we come across.
Blocked Drains Brixton 0791 7852384
We offer the fixed price for drain clearance/ cleaning work so everybody knows were they stand straight from the start, that way its a simple operation of quoting you a price over the phone and you agreeing to our charges upon which we come and unblock the drain and we are given payment upon unblocking your drain at agreed price.
Drain Camera Survey Brixton / Drain Inspection
We can carry out drain inspection / drain surveys in Brixton using our drain CCTV camera which is a self leveling camera and made by one of the best drain camera manufacturers in the UK for a perfect picture and recording if required.
Blocked Toilet / Blocked Sink/ Blocked Drains In Brixton SW9
Blocked drains Brixton unblocked for a fixed price, we also clear blocked toilet's and sinks using various drain clearance tools that we have built up over the years assisted by over 60 years combined experience of drainage work.
My reviews https://www.checkatrade.com/ChrisPetersPlumbing/Reviews.aspx
Thank you for reading our details
Best Regards
Chris 0791 7852384.
Blocked Drains Brixton SW9